Working with Design Six Degrees is a pleasure. They have a rare combination of creativity, clarity and conciseness. Creatively, I am amazed at how they evolve a twinkle in your eye to a full-blown and complete idea.
Their clarity is obvious in the images they evoke and in the words they use – both in the final product and in the development steps. Bringing it all together in a compact and concise design is like putting the ribbon on the gift. It's makes it perfect.
I've worked with Anja and Design Six Degrees on multiple projects and offer my highest praise, my strongest recommendation and my greatest thanks!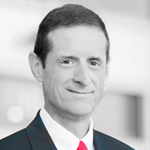 In updating our brand and corporate identity we couldn't have found a better partner than Design6˚.
The experience was truly collaborative. They took the time to listen to us and make suggestions where necessary. They took into account our ideas yet weren't afraid to push back and tell us what we needed to hear – not what we wanted to hear. Most importantly they were incredibly skillful turning ideas into a vision by marrying big picture perspective with attention to detail. The result was an end product with which we couldn't be more pleased.
We constantly receive unsolicited feedback ranging from "this is some of the best work I've seen" to "your money was well spent on whoever did this for you."
We strongly recommend the team at Design6˚. Quality work, excellent customer service and friendly people.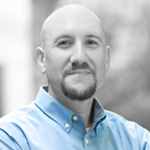 I knew Anja Reichelt to be a very creative and talented designer and realized I would be in capable hands for the redesign of my website. My old site had been fine for many years, but as my business grew, it needed a makeover.
I wanted a site that was personal and welcoming, easy to navigate, fun to look at, and made people feel like they were communicating with me. Anja did a brilliant job, better than I could have ever imagined. Since the launch I have gotten many compliments about the site from professional marketing people, designers, and many more.
Anja was thorough, organized and a delight to work with. I do not think it is a coincidence that the sales of customized pieces – the main goal for the redesign – has increased exponentially since the site launched.
I whole-heartedly endorse Anja Reichelt for any project.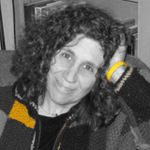 Anja Reichelt is the whole package: very creative and professional, responsive, quick, furthermore a pleasure to work with.
I am so glad to have found her.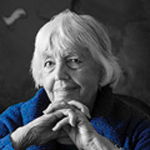 Nancy Mohr – Writer
Sevynmor Press