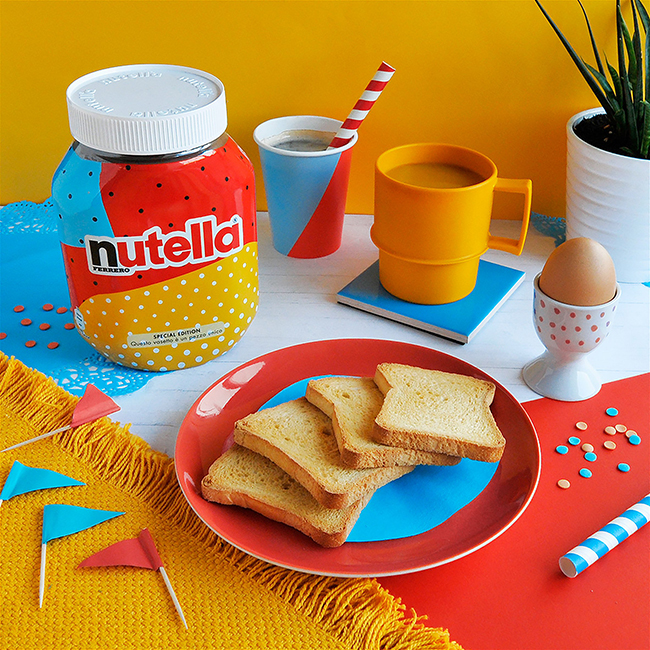 Nutella, the delicious hazelnut spread, is already considered a bestseller by the "consumers" in our house. But earlier this year Ferrero, the manufacturer of Nutella, with the use of an algorithm, created 7 million unique jars in hopes to further appeal to its consumers.
Similar to the Coca-Cola's "Share a Coke" campaign, which made a big splash when it swapped its famous logo with the most popular names, Nutella also had specialized jars in Europe that swapped the logo for different messages in the past.
However, this time keeping only the iconic logo in place and pulling from a database of dozens of patterns and colors, the company created seven million unique Nutella jars, each with a code of authenticity, hence the name for the campaign – Unica.
Ogilvy & Mather was quoted on dezeen.com "We think Nutella can be as special and expressive as every single one of its customers. With this objective, Nutella Unica was born – the first limited-edition made by seven million different jars. Dozens of patterns, thousands of colour combinations, one special algorithm."
Some of those jars are pretty cool looking, but for us it's mainly what's inside that counts.