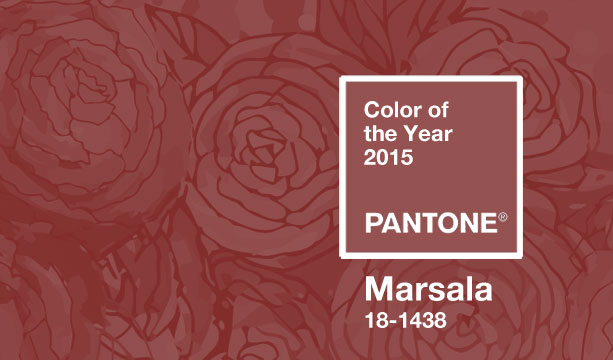 "This hearty, yet stylish tone is universally appealing and translates easily to fashion, beauty, industrial design, home furnishings and interiors."
– Leatrice Eiseman, Executive Director, Pantone Color Institute®
Pantone's color of the year – Marsala (PANTONE 18-1438) – named for the red wine with it's sophisticated, natural earthiness, is one color I can whole heartedly embrace. Unlike last year's pick, Radiant Orchid, a fuchsia-pink-purple (PANTONE 18-3224) or 2013's Emerald Green (PANTONE 17-5641), this year's color has been part of my personal color scheme for years. This beautiful, rich color is extremely versatile, while radiating warmth.