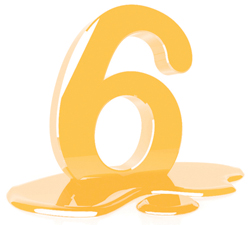 Summertime might mean slow business, so stay motivated and start planning your next moves. Here are six tips to make future marketing efforts a success:
Reflection. Use your down time to take a look at what worked in the past and what didn't.
Think Seasonal. Summer offers endless ways for fun approaches to seasonal marketing tie-ins.
Online Presence. Now is the time to devote some energy to create the content material for your newsletter or website you might have been putting off.
Connect. Chances are you are already spending time at barbecues, festivals and other gatherings. Make new connections – you never know where they might lead.
Reconnect. Reach out to existing customers to keep you in their thoughts.
Relax. The best ideas happen when you are not thinking about a task at hand. So take a step back, enjoy your summer and revitalize your mind. Your creative juices will be flowing in no time.